Sing Like You Speak™ Membership – Online Lessons
You're here because you need to sing! so…
Learn how to sing with power and freedom with top New York City Voice Teacher Sally Morgan
Online . . . in Your Own Space and Time
Join NOW! You are guaranteed to improve your singing and find your signature sound in record time. Best of all you will sing better than you ever dreamed possible. If you can talk, you can sing!
Simple. Natural. Powerful. Free.
Sally Morgan worked for years to discovered the finest solutions for singers based on the natural function of the perfect musical instrument – you! She developed this cutting edge and highly effective technique, Sing Like You Speak™ for singers who know they need training but don't want to sound 'trained.'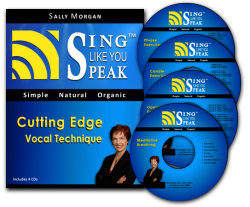 Sally wrote the book on contemporary vocal technique – literally. Sing Like You Speak™: Simply and Naturally, a fully researched, fully documented, proven technique. Sing Like You Speak™ is specifically designed to restore the effortless vocal production that is natural to the human instrument making your singing powerful, joyful and free. You simply respond to the music!
Sally has been successfully training singers for more than 30 years and has helped her clients heal vocal damage, expand vocal range (by up to 3 octaves!) and move on to Broadway shows, record their own music and tour internationally without vocal fatigue or strain. Just the way YOU want to sing!
Here's how it works:
Singlikeyouspeak.com Members have access to over 100 voice lessons. Each lesson focuses on a specific point of technique essential to your healthy voice. Breathing, phrasing, high notes, low notes, release, freedom, power, release, expression, connection with the audience, reducing stage fright.
Each lesson has practice music and instruction on how to practice. There are even videos of Sally working with private students. Another powerful learning tool for you.
As a member you can take as many lessons as you want whenever you want. Sally's knowledge and expertise are so deep that you can learn more each time you take a lesson.
Lessons are grouped into Stages. Everyone begins with Stage 1 regardless of your experience. Take your time to understand the basics of the technique and then you are ready to move on. Forgot an important point? You can always go back and re-do the lessons.
What Sally's clients are saying…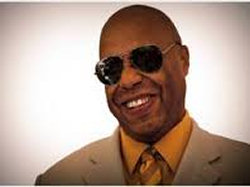 WOW! No dryness, no struggling and most of all smooth like I like it – enjoyable. In a nutshell, my voice is now warm!!!"
~ Frank Senior [ca_audio url_mp3="http://singlikeyouspeak.com/wp-content/uploads/11-Route-66.mp3″ url_ogg="OGGURL" css_class="codeart-google-mp3-player" autoplay="false" download="false" html5="false"]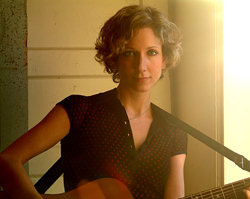 As a professional singer/songwriter all my life, I've been straining my voice. I was squeezing my chords, like wringing out a washcloth, to produce sound. With Sally's Sing Like You Speak technique the notes flow naturally like water through a fountain. It's such a freeing, wonderful feeling – and no strain! Thank you!!!" ~ Jenny Bruce
Website: http://GoodGirl.com[ca_audio url_mp3="http://singlikeyouspeak.com/wp-content/uploads/Track_Download_Left_of_July_-_Left_of_July_-_Jenny_Bruce.mp3″ url_ogg="OGGURL" css_class="codeart-google-mp3-player" autoplay="false" download="false" html5="false"]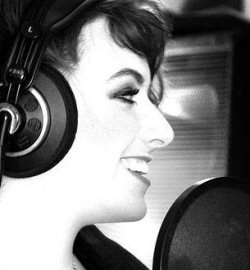 Prior to training with Sally Morgan my voice was tight, I was straining, had swelling and was on the road to vocal damage. I almost gave up on my dreams. Within the first few weeks of training with Sally the tightness, swelling and strain began to disappear. Now my vocal range has expanded from over 2 to almost 5 octaves! It's FREE! There's no tension! I'm living my dream!" ~ Louise Barton
Website: http://www.creativesingingstudios.com.au/

I am sooo thankful that I had no vocal strain, pains in my throat, etc when recording my CD. Thank you so much for helping me through. I simply couldn't have done it without you!
~ Helga Kaefer, singer/songwriter
Unbelievably, SingLikeYouSpeak.com membership is only

$29.95 per month for 12 months

OR

a one-time payment of $345 for the full year!
Take a look at the first of the 100's of lessons:
Learn how to release the voice you've always known was trapped.
You will love your voice!
Your singing will feel powerful and free!
Begin Right NOW!
OR