Diaphragmatic breathing is a singers best friend.  Diaphragmatic breathing, if done right, is your key to all the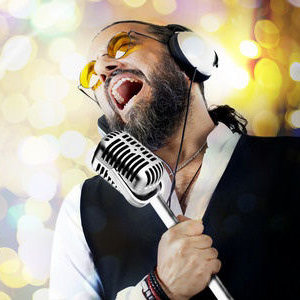 shades of vocal ability: power, delicacy, sustaining long notes, easy high notes and much more. Diaphragmatic breathing begins with your inhale.
Actually, diaphragmatic breathing is a misnomer. It does not tell us the whole story. The diaphragm is only responsible for the inhale. When the diaphragm drops and spreads it creates more space in the lungs and that in turn, draws breath into the lungs. Your abdominal and lower back muscles are responsible for your exhale.
If you take singing lessons, you know there are different theories about how to inhale. Through the nose, through the mouth and the nose, through just the mouth, press the ribcage out, press the belly out and on and on and on!
Diaphragmatic belly breathing can be quite simple when you know how.
Take a look at this video series from my SingLikeYouSpeak™ YouTube channel for lots more information about and demonstration of a simple inhale. Enjoy!
BIO
Singer-songwriter, musical theater singer, pop singer, or shower singer, this post has the keys you need to become a better singer.
Sally Morgan, NYC voice teacher, wrote the book on contemporary vocal technique — literally. Sing Like You Speak™ is specifically designed to restore the effortless vocal production that is natural to the human instrument making your singing powerful, joyful and free. Sally has been successfully teaching people how to sing for more than 30 years.
You can see and hear some of Sally's clients on Broadway stages, Off-Broadway, in Musical Theater – Regional, on Major Label Recordings, the Conan O'Brian show, A Prairie Home Companion and in Federal Courts, the PA House of Representatives, and the U.S. Senate.
Sally teaches singing voice lessons in NYC and worldwide on Skype. Online voice lessons http://SingLikeYouSpeak.com