Private Singing Lessons
Learn to Sing with Freedom,
Unshakable Confidence and Effortless Power!

Wow, my singing is SO EASY!" is the comment Sally hears the most from her private students. One-on-one voice training is the fastest and surest path to free your voice, build a powerful technique and stand out from the crowd.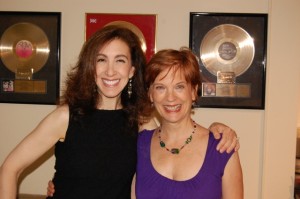 "Thank you, Sally. Your holistic approach doesn't just free the singing voice, it frees that elusive creative force that cannot be named. I'm so grateful."
~ Amanda Gagnon, singer/actress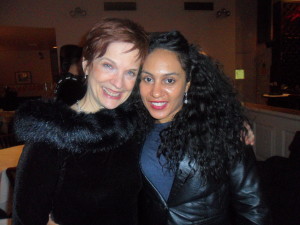 "Sally, after just ONE lesson with you there was a QUANTUM LEAP forward in my singing. Prior to that lesson I dreaded singing…sore throat, sore neck muscles and exhaustion from putting so much effort into making an anemic sound. Now, I got my VOICE BACK!
" ~ Robyn Reid, singer/dancer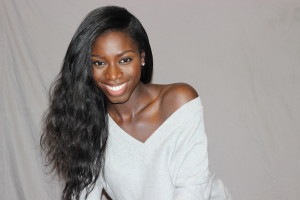 "Sally Morgan's Sing Like You Speak™ technique helped me stop overthinking my singing especially in auditions or "unexpected" situations. I recently went in for a voiceover audition and they asked me to sing the jingle. I booked a national commercial for Softsheen after just 1 month of working with Sally because I used everything she taught me. Thank you!"
~ Demi Grace, vocal artist
Singers worldwide know that every lesson with Sally Morgan is:
A quantum leap toward your singing goals

Filled with the wisdom of a master of voice

Makes you a better musician

Sing better with every lesson
One-on-one voice training with Sally Morgan is the surest path to free your voice, build a powerful technique and release your voice out to the listening crowd. Don't hesitate! Sally's schedule fills up very quickly, so get on the waiting list NOW! (Note: beginner singing lessons get best results with one-on-one attention)
"Sally, you're wonderful, awesome, talented, kind and positive! You developed Rebecca's voice (14 yrs old) into something beautiful with positive praise and encouragement and fantastic techniques!! ~ Ava Parnass, songwriter
Singers in the New York Metropolitan area study with Sally in New York City.
National and International singers connect with Sally on Skype.
Call 646-450-SING (7464)!
Questions or email requests – please use our contact form!
"Prior to training with Sally Morgan my voice was tight, I was straining, had swelling and was on the road to vocal damage. I almost gave up on my dreams. Within the first few weeks of training with Sally the tightness, swelling and strain began to disappear. Now my vocal range has expanded from over 2 to almost 5 octaves! It's FREE! There's no tension! I'm living my dream!" ~ Louise Barton, singer
Sally, after just ONE lesson with you there was a QUANTUM LEAP in my singing. Prior to that I dreaded singing… sore throat, sore neck muscles and exhaustion from so much effort to make an anemic sound. Now, I got my VOICE BACK! And it's free and rich sounding. Thank you!" ~ Robyn Reid, Broadway singer/dancer
Sally, you've actually made singing relaxing – what a relief! ~ Cristina Nocerino, singer/songwriter
"Sally, you're wonderful, awesome, talented, kind and positive! You developed Rebecca's voice (13 yrs old) into something beautiful with positive praise and encouragement and fantastic techniques!! ~ Ava Parnass, songwriter