"I love to teach singing! I love what I do every day!"
I am blessed to do what I love every day. Living in New York City allows me to see every Broadway show, to attend singer-songwriter nights, participate in music conferences, present workshops for singers as well as voice teachers and perform with amazing musicians. What's not to love? Ok, so high rent costs.
I studied traditional technique for many years. It simply wasn't working for me as a contemporary singer.
When I was developing Sing Like You Speak™ I set out to create a technique that made my singing reliable, easy, joyful, powerful, communicative and free. Sing Like You Speak™ gave me and continues to give all my students all that and so much more!
After many years of frustrating study – not progressing to vocal freedom – I decided to study with "non-classical" teachers. That was such a disaster. Now I live in New York City and you'd think that I would have the absolute best voice teachers to study with. You'd think. It was not so. I found contemporary teachers who had done a show on Broadway or some such as their claim to expertise, but they really didn't know about the voice.
So I decided that if there was going to be a great contemporary vocal technique that I would have to develop it. That's exactly what I did. It took 2 years of research, study and practice to create Sing Like You Speak™ and write the book.
Looking Back
When I look back at developing Sing Like You Speak™ I marvel at where it all came from. It came from my need to unlock the voice I knew was trapped inside of me. It came from the need to teach my students how to find the vocal freedom and power that we all crave with our singing.
I had studied voice for about 30 years, having started training as a teenager spending over $100,000 on lessons. I learned a lot about the voice and how to teach in that time. What I did not learn was a practical process to set my voice free – to unlock the voice I knew was inside of me. I could feel it there like an unopened gift waiting for me to figure out how to develop it to its' fullest potential.
The creative seeds of Sing Like You Speak™ kept pointing to the ease and perfection of a child's voice. Resonant and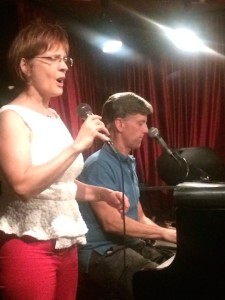 free and full of joy! Then the question became, what happens to the human instrument as it grows up and matures? And then the next question to answer was, how to create a vocal pedagogy that restores the natural function of the vocal instrument that everyone has at birth?
The Perfect Musical Instrument
Sing Like You Speak ™ based on the fact that the human body is a perfect musical instrument. You have the perfect musical instrument – it's you! Truth is that singing is the most natural of all musical instruments. Barring congenital defect or debilitating accident, the human voice is capable of responding to music without conscious thought. An infant can imitate musical sounds on pitch and in rhythm because there is no filter yet that says singing is too difficult or you have to sound like a pop star or any one of a million other myths. Additionally, a small child has only natural, good vocal habits.
It is the fact that the instrument is alive that can block the natural use of your voice. Your instrument has emotions and moods and physical challenges – tight muscles and fear. The psychology of the instrument complicates what ought to be simple production of sound. Stage fright, crazy myths about singing, negative self-talk, wanting it to be "perfect" etc., are all part of the noisy commotion that goes on in the brain when it should actually be listening – listening to the music! Studying voice is the process of stripping away the unnatural and unnecessary manipulation and physical tension – that has become habit – of the instrument so that the natural voice can simply respond to the music and magic happens!
A New Approach
Sing Like You Speak™ is a fresh, new approach to voice training specifically designed to restore the effortless vocal production that is natural to everyone making your singing powerful, joyful and free. I have been successfully training singers for more than 35 years; acting in TV commercials and shows; been musical director in a theater; directed and performed in cabaret.
I am considered an innovator in the field of vocal training for the past 35 years, from inside the prestigious Actors Studio Drama School in NYC to Southern Brazil, I've contributed to the accessibility of the vocal arts: actors, singers, business executives, lawyers and politicians.
Why Sing Like You Speak™
The human body is brilliant – much smarter than your brain will ever be. It can eat food, extract the nutrients, excrete the waste. It can grow babies! It's really brilliant. So why is it so hard to do the perfectly natural act of singing? It's NOT! Not really…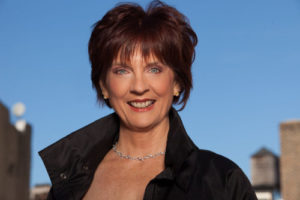 When you speak in everyday conversation you speak on pitch and in rhythm. You could actually notate a conversation on the musical staff. Your voice responds to what you are thinking and feeling and what you need to communicate. Without conscious thought your voice expresses what you need to say and how you are feeling – naturally.
When a composer writes a song, they put a specific word on a specific pitch because it makes the word stand out or gives it more emotional impact. What we do as singers it to interpret the song for the audience and bring an emotional life to the song.
Speak On Pitch
You can talk all day long without giving a thought to pitch, tone quality or breathing. It works brilliantly to express your thoughts, needs and feelings.
The phone rings, you answer and say, "Hello!" No worries about key or tone or breathing. Simple and easy.
Depending on whom you see on the caller ID you will say "Hello" with different inflections that takes your voice to a new pitch each time. Give a thought to how you say "Hello" when it's your best friend; your mother-in-law; a telemarketer; your favorite auntie; the manager you've been trying to get signed with for 2 years.
Each time you answer the phone you will say "Hello" on a different pitch, with different tone quality and different intention. The cool part is that you do all this subconsciously – without conscious thought or decision. It all happens as a perfectly natural response to the situation.
This perfectly natural response to the situation is the reason why Sing Like You Speak™ students say, "That can't be how to sing. It's too easy!" When you use speech as the initial impulse for phonation, making sound with the voice, you can also use the naturally inflected emotional response to the situation of the lyrics and to the music.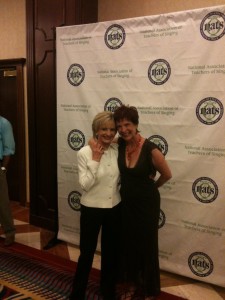 Inflected speech moves around in pitch. You could actually notate your speech on the musical staff. You'll be surprised at how wide your range is when speaking. Have a conversation with your pet while you have an instrument handy. Listen carefully to the sound of your speech. When you hear a word that stands out find the pitch on which you just spoke. Find out just how wide your speaking range is and you'll learn the potential of your singing range.
When you speak on pitch with Sing Like You Speak™, you don't just match the pitch or reach for the pitch with the word. You inflect to the pitch. This connects you to the emotion or intention associated with that specific word on that specific pitch. Inflected speech also connects to the deepest core muscles that support the sound – a connection you can actually feel.
And yet you hear your song intro played and you immediately use your voice differently – unnaturally. You go to the 'singie' place.
That is why Sing Like You Speak™ is so brilliant! Because it helps you use your brilliant instrument in the most natural way possible. I am grateful to be the one chosen to teach this amazing approach to singing!
Join the Sing Like You Speak™ community and make your singing powerful, free and a joy!